Tax Tips for U.S. Americans Abroad
We scour and examine the complexities of IRS and state tax laws to make filing taxes as a US expat easy. Read our blog for useful expat tax tips and advice.
"Do I need to file an FBAR?" you Googled. We say – well, let's see what the IRS says!
Read More
With so many available forms on the IRS' website it can be confusing to find out the right one to use and what the differences between some forms even are. Two forms that many expats use when filing are Form 2555 and Form 2555-EZ. But why would an expat want to use one of these forms? Well, one of the tax breaks for expatriates is the Foreign Earned Income Exclusion. This means that when an American moves abroad, he or she can exclude foreign earned income up to $102,100 as of 2017 from U.S. taxation. So for example, an expatriate making $80,000 overseas might not need to pay any additional U.S.taxes (although he or she are definitely still required to file IRS Form 1040 and claim the exclusion). But if the expatriate makes $105,000, a tax must be paid on the difference between his or her salary and $102,100, or, in this instance, $2,900. It's easy to see why an expat would like to claim foreign earned income exclusion; as we doubt that many of you out there enjoy being taxed twice on your hard earned income.
Read More
We updated our blog section to give you easier access to find what you are looking forward. Check out our categories tab at the right! https://t.co/umSW2lxXCd #expatblogger #livingabroad #americanabroad https://t.co/9e3YYsVchP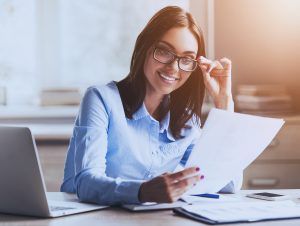 Top 10 Financial Tips 🔥 to help you save money and get things you want https://t.co/9wmJdpqj3M from @thebalance #expat #livingabroad #movingabroad https://t.co/EnQ8IrywQz