3 Things US Americans Abroad Should Know about Taxes in 2019
Expat Tax Blog | Tax Tips for US Americans Abroad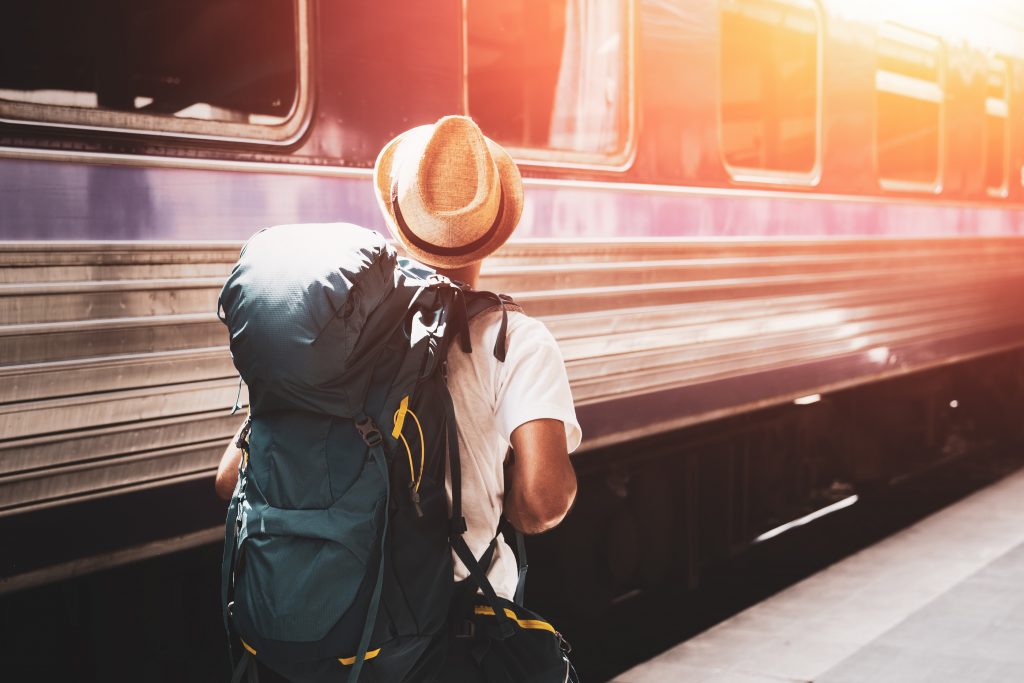 For some, getting tax compliant and picking up the pieces on old forms that have been neglected is a new years resolution. For us over at MyExpatTaxes, making sure people get their tax reports on time in a fun and easy way is a part of our mission.
The new version of income tax form 1040 for US Americans is much smaller, like a postcard, but unfortunately does not include a space for foreign earned income, business income, or even a foreign address, which forces taxpayers to use additional forms to fill out. Some complain this adds even more complexity to filing taxes – which is why we're here to let you know you don't have to worry anymore if you use our software!
With that being said, we'd like to bring it to your attention that there are a few points we'd like to emphasize when it comes to certain things you should know about expat taxes for the 2018 tax year!
1) Why and How to File US Taxes
Why do you need to file our US taxes every year? Because you might get a tax refund (i.e. additional child tax credit) and FATCA (The Foreign Account Tax Compliance Act) is getting tougher. Serious penalties can be given to you if you don't report your foreign bank account details every year to the IRS.
If you have gross income over your filing status threshold amount below, then you are legally obligated to file your annual US tax return. Gross income includes everything from salary, unemployment compensation, investment income, pension income, etc.
Or if you had net earnings from self-employment of at least $400.
If you have never filed your US taxes while living abroad, you have the option of using the Streamlined Procedure. However, we'll be honest and say we are not sure how long this program will continue because the offshore-voluntary-disclosure program got shut down last year, which is connected to the Streamlined Procedure. We at MyExpatTaxes can definitely help you take advantage of this program and help you catch up.
You need to file according to the IRS "If your filing status is…"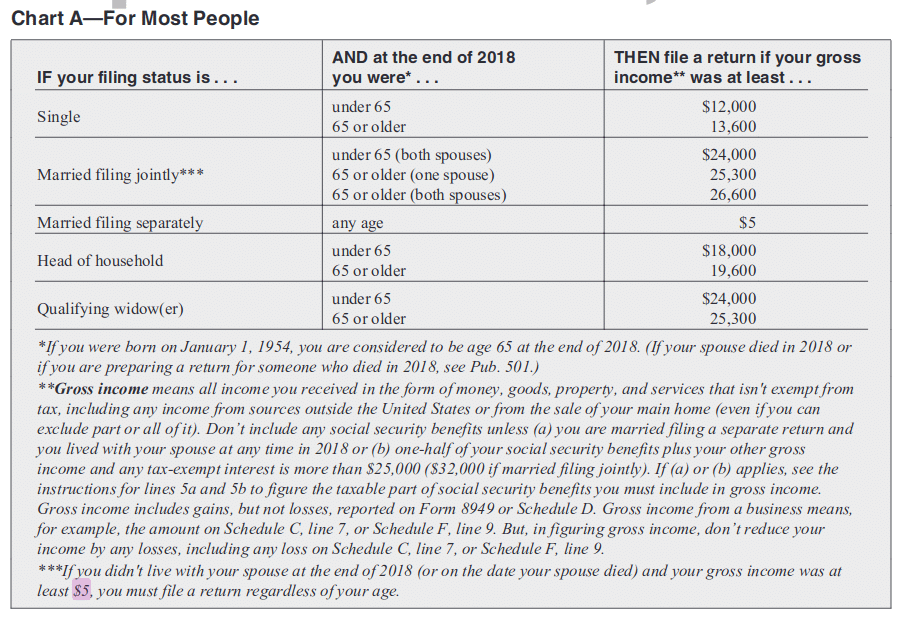 TIP: If you're married to a non-US Citizen, you most likely need to file under Married Filing Separately…
2) Which Tax Forms are Required
Here is a recap of the forms a US American expat needs to fill out for the 2018 tax year. You can read our blog post on this for more details.
3) Do Your Taxes with the MyExpatTaxes Software this year
Just remember, using our software is easy, stress-free and only for a flat fee price of €149. You can even see why we created it and how much of a need it is for Americans to do their US taxes easily, and stress-free. Made for expats, created by an expat – we guarantee doing your yearly tax obligation for the IRS will be easy-peasy.
We are the only tax software catered to American Expats, and we're proud to have a product that is already getting 5-star reviews from early customers.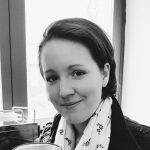 Do you need more time to file your US expat taxes? If so, you'll need to file for an extension ...