The New US Expat Tax Reform Draft for 2019
Expat Tax Blog | Tax Tips for US Americans Abroad
All blogs are verified by IRS Enrolled Agents and CPAs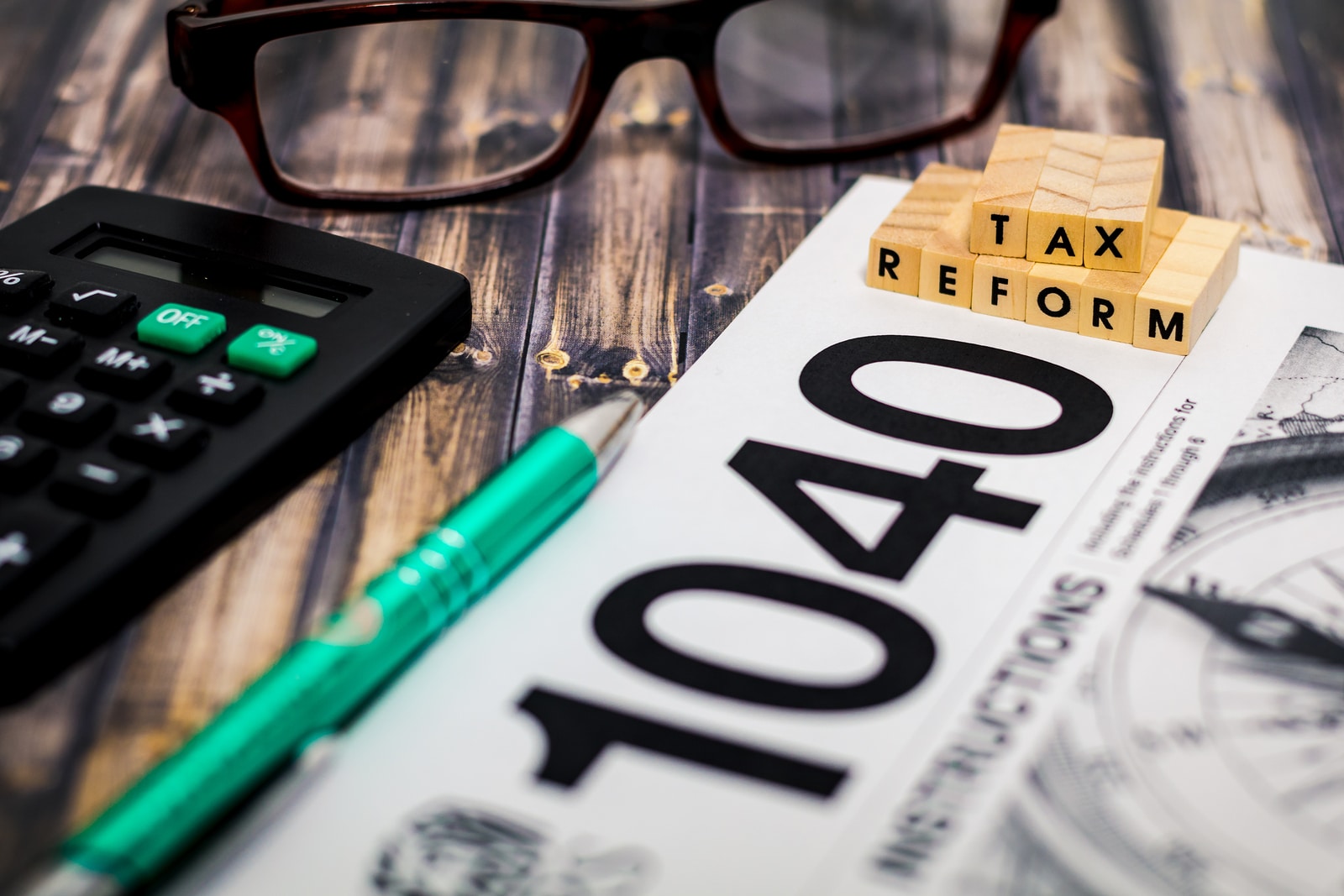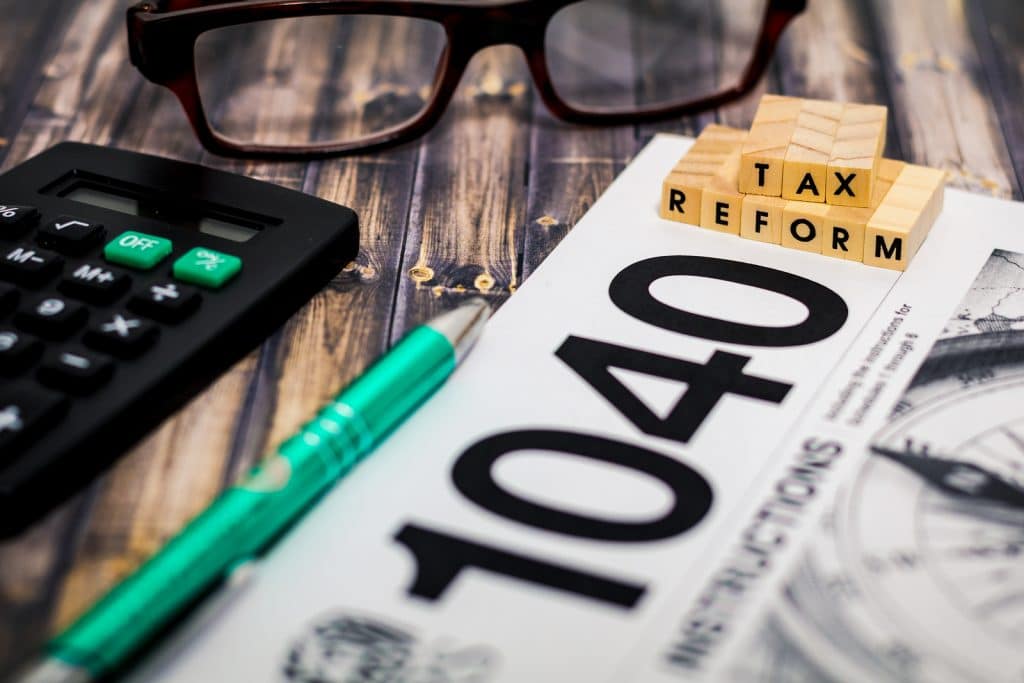 For a long time, Form 1040 (the typical US tax return) had a pretty consistent, yet complicated look. Then Trump, the current President of the United States – had his administration announce a new tax bill. The "Tax Cuts and Jobs Act", which was the largest tax reform in 30 years.
We already saw the reduced postcard version of Form 1040 introduced in tax season 2018. However, that was just the beginning of it. Here we will highlight the new US expat tax reform draft coming in effect for the 2019 tax season.
This special announcement happened during the release of the new 2018 tax form. Taxpayers, consultants, and professionals equipped with tax law were appalled. On the new form, questions were simply removed from the old Form 1040 and added to new schedules and attachments. The US tax return didn't really get smaller but split up into different sections.
US Expat Tax Reform Draft for 2019
Now, if you take a look at the new US expat tax reform draft of 2019 here, some changes from the 2018 form are still intact. However, you may notice it also goes back to looking like the previous US tax return style that you and many tax preparers are most likely familiar with.
Americans living abroad, US citizens in the States and Green card holders are brought to (once again) another version of Form 1040.
The new expat tax reform draft of 2019 includes the following changes, plus some other points:
Types of gross income and deductions used for taxable income is on Page 1.
Capital Gains or Losses is on Line 6 on the front page (instead of on Schedule 1).
Better clarity that the name of the spouse under "choosing married filing separately," and the name of a child who isn't a dependent in the "head of household" section is required.
The Additional Child Tax Credit and the Earned Income Credit are highlighted sections. Expat families, make sure you get your refundable $1,400 ACTC!
Mandated health care coverage is no longer required. Thus, the checkbox for health care coverage has been removed.
Increased Expat Exclusion and Deduction Amounts
The maximum Foreign Earned Income Exclusion amount increases to $105,900 for the tax year 2019.
From this, the standard deduction continues to increase as well:
MFS = Married Filing Separately (the most common filing status for expats married to non-US citizens)
HoH = Head of Household (expats who would otherwise file as MFS can use HoH if they have qualifying children and keep up more than half of the household)
MFJ = Married Filing Jointly
QW = Qualifying Widow
Filing
Status
2017 Standard
Deduction
2018 Standard
Deduction
2019 Standard
Deduction
Single
$6,350
$12,000
$12,200
MFS
$6,350
$12,000
$12,200
MFJ
$12,700
$24,000
$24,400
QW
$12,700
$24,000
$24,400
HoH
$9,350
$18,000
$18,350
Form 2555-EZ can no longer be used in 2019 and beyond
The simplified version of the Foreign Earned Income Exclusion, Form 2555-EZ is probably the most common US expat tax form used. Unfortunately, the IRS released an announcement in 2018, that Form 2555-EZ will not be used after 2018.
Therefore, all expats who wish to exclude foreign earned income and foreign housing costs from their US tax return will need to use the more complex Form 2555 version.
Retiring Abroad, expat Senior Citizens and the New Tax Reform
The IRS in addition to creating a newly designed tax return form also drafted a new, simplified return for senior citizens. Senior citizens, even those abroad, still need to be aware of their filing requirements to make sure that they pay their US taxes on time.
The original form 1040-SR is known to replace Form 1040-EZ. This is because the IRS wants to make a better version of Form 1040 for the elderly. It's just two pages and allows seniors to report taxable amounts of the following: pension, social security benefits, annuities, IRA distributions.
Additionally, US expat senior citizens with foreign income can enter their information on income, interest, salaries, tips, wages, dividends, pensions, and more within the 2 pages.
While Form 1040SR is reduced, this amount of pages has definitely become simpler. US Expat Retirees will normally require additional attachments such as Form 8833: Treaty Disclosure, Form 2555: Foreign Earned Income Exclusion and Form 1116: Foreign Tax Credit. The 2019 draft of Form 2555, the Foreign Earned Income Exclusion, is confirmed to be attachable to the 1040-SR version.
Plus, all these forms are supported when completing your tax form online with the MyExpatTaxes software. It's only for a flat fee of 149 euro including sales tax.
The IRS Compliance Initiative on Expatriates
Moreover, the IRS just made it clear that they want US Expats to become tax compliant. Their official statement is:
"The Internal Revenue Service will address noncompliance through a variety of treatment streams, including outreach, soft letters, and examination."

IRS (July 2019)
This announcement comes in time with the recent controversy regarding FATCA, where hundreds of thousands of American Expats face bank account closures.
If you get a letter from the IRS or Foreign Bank, you have options:
Provide your Foreign Bank with an accurately filled out W-9.
Use the IRS Amnesty Option: Streamlined Filing Compliance Procedure to avoid late filing penalties and fees.
MyExpatTaxes does not charge extra for those who need support in becoming compliant. We find it immoral. We maintain the same annual filing fee and include the Streamlined Certificate free of charge.
Consequently, for Accidental Americans, check out our guide to getting tax compliant starting with getting your US taxpayer identification number (Social Security Number).
MyExpatTaxes and US Expat Tax Reform
Above all, by looking at all the information above, we can imagine it may seem a bit complicated and perhaps overwhelming. Don't stress – we at MyExpatTaxes can help you out with the US expat tax reform and any other questions you have (like how to deal with a foreign bank account).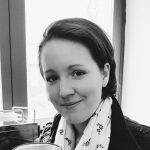 17
May
Deadline to file if you owe taxes to the IRS. Sign up now to start filing!
What is an IRA Need some IRA support? The IRA stands for Individual Retirement Arrangements. It allows US citizens, living ...