Forbes | Missed The Tax Filing Deadline As An American Abroad? Try This Penalty-Free Program
Media & Press | MyExpatTaxes in the media
Nathalie Goldstein, Forbes Councils Member
CEO of MyExpatTaxes, the leading US Expat Tax Software trusted by thousands of Americans living abroad.
You may be surprised to learn how common it is for U.S. citizens overseas to forget they have to report their worldwide income every year to the IRS. However, just because you didn't know, or forgot, doesn't mean it won't come back and bite you later on. There is nothing funny about finding a letter from the IRS in your mailbox overseas, realizing that your U.S. tax filing duty is still necessary.
Fortunately, for missing the tax filing deadline as an American abroad, there is a solution to take advantage of that can prevent you from paying high penalty fees. It's called the streamlined procedures, and it can help you get back on the IRS's good list.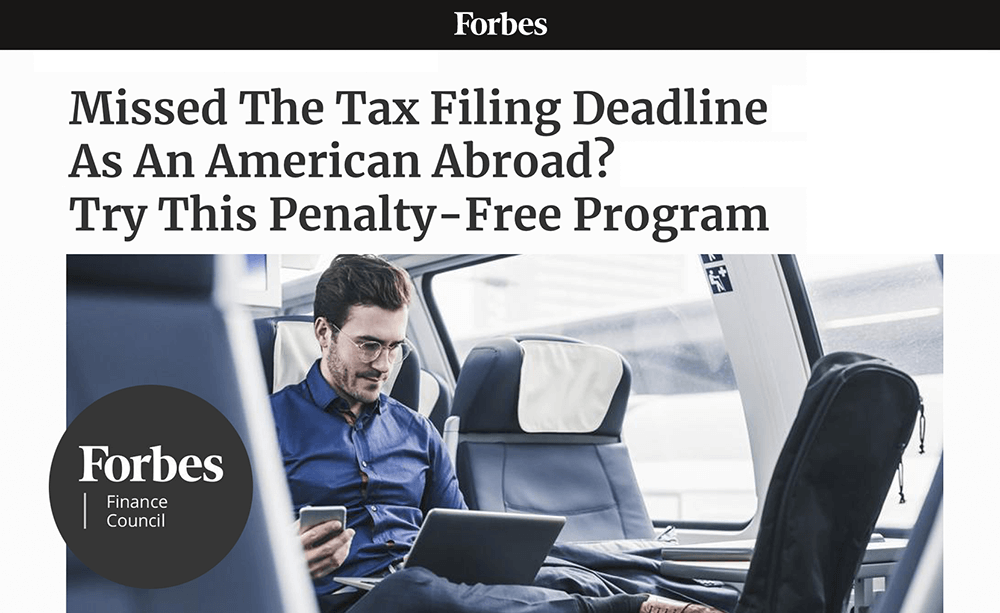 For press and media inquires, fill out the contact form below.