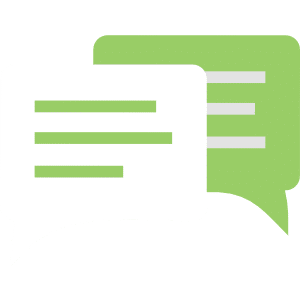 Frequently asked questions
Great question! Unfortunately our answer won't be as great… it all boils down to the U.S. tax law. And we quote from the IRS:
"If you are a U.S. citizen or resident alien, the rules for filing income, estate, and gift tax returns and paying estimated tax are generally the same whether you are in the United States or abroad. Your worldwide income is subject to U.S. income tax, regardless of where you reside." (read more here)
Don't fear, MyExpatTaxes has your back. We'll help you file your U.S. tax return while saving you time and money!
MyExpatTaxes guides you through the tax return process smoothly and efficiently. You sign in, answer a limited amount of questions that are relevant for your return, confirm the results and calculations and submit!
Taxes ✓ (without a major dent in your wallet)
Yourself & some important tax documents:
Required for all taxpayers:
Your foreign version of a W-2 (a document from your employer that provides you with an overview of your total salary and taxes paid)
Other common documents taxpayers need:
| | |
| --- | --- |
| Did you? | Documents you might need: |
| Sell stocks, get dividends, earn interest income | 1099 or foreign equivalent |
| Pay off student loans | 1098-E |
| Pay off a mortgage | 1098 |
| Move recently | Receipts for moving related expenses |
| Donate to charity | Receipts for charitable donations |
| Pay unreimbursed medical, dental or business expenses | Receipts for relevant expenses |
You can always save your progress & return to your account if you don't have all the information handy. So no worries!
MyExpatTaxes' full release is planned for 2019.
In the meantime, we're sending out exclusive invites to our beta release (apply for one here!).

It's worth applying to be a beta tester because in the event that you can't get an invite this year, you'll get a nice discount for next year's release!
Yes, we plan to be able to e-file your tax returns in our upcoming full release version. In the meantime, we'll guide you step-by-step through how to submit your return via post.
Yes, this is why we ask which state you lived in before your big move abroad!
At the moment, we cannot guarantee that we can cover your state return in the flat fee pricing for our app as each state is different and has different tax laws (to be fair, a handful of states are bigger than some European countries, so we get it).
Most expats don't need to file a state return. However, if it is determined that you do need a state return, we'll let you know immediately in the app and the additional fee for preparation (estimated 100 euro additional).
Check back in January 2019 to see the list of supported states we have in-app / additional fee list.
In the meantime, here is a handy article about how to avoid having to file a state return as an expat.
This is definitely in our roadmap, please let us know which countries we should focus on here and we'll update you if we can support you!
With MyExpatTaxes, you're in complete control. You can save, go back, edit & update anytime. During the process, we'll also be giving you overview summaries to check and confirm your input.
Tax returns can be randomly chosen for audit checks and we've planned for that. If you get audited, please send an email to auditsupport@myexpattaxes.com so we can inform you of the audit process and help prepare you.
We don't agree with the common pricing schemes in the market, where customers are charged per form and don't see the total bill until the end. We won't ever do that to you!
Therefore we developed a flat fee pricing structure which includes the most common U.S. Expat Forms:
Schedule 1040 with common Expat Tax attachments: Form 2555 (2555-EZ), and 1116
Schedules A, B, C, E, D & even SE as needed based on your tax situation
FBAR and Form 8938
Have no fear, you'll be able to use our service for free up until we are ready to provide you with your draft tax return (after you complete the deductions section).
We use Stripe as our payment system, which supports credit card and Paypal transactions.
All prices are quoted in EUR and includes VAT already (how about that for transparent pricing).
Yes, of course! Once the full release is out, you'll get the option to share and invite friends to MyExpatTaxes. With each referred friend that files with MyExpatTaxes, you'll receive a nice discount on your return.
We take data privacy very seriously. All your data is stored encrypted on our servers and we collect only what we need to prepare your tax returns.
If you ever want to delete your account, all data that is associated with you will be deleted without a chance for recovery. We will have to retain the tax forms that were provided to the IRS to comply with the U.S. tax law for the necessary period though.
For more details, please check out our privacy policy right here.