The most popular
US Expat Tax Software.
Get 100% tax compliant regardless of how complex your US expat tax situation is.
MyExpatTaxes is trusted by thousands of US expats, every year.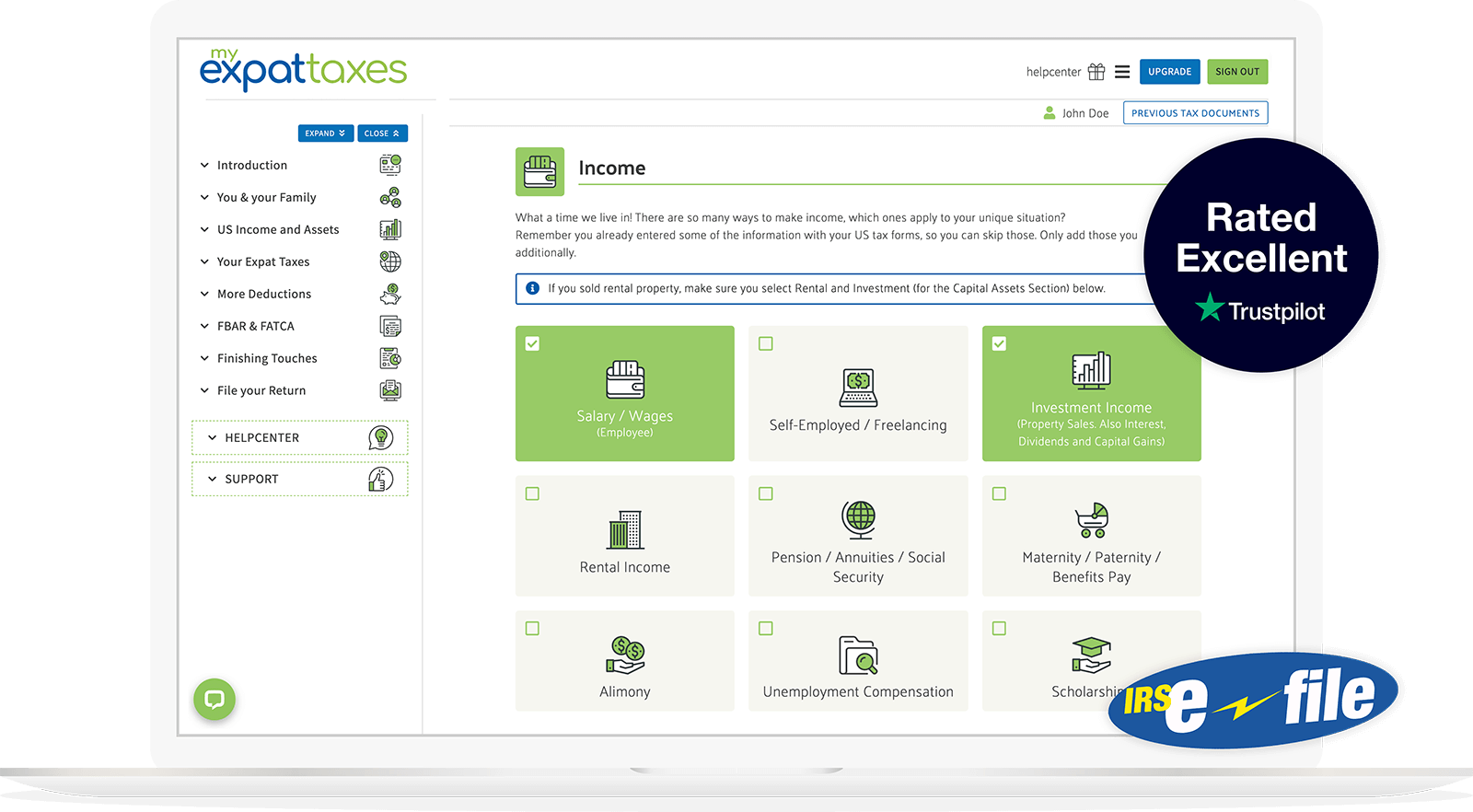 The leading, and most affordable, tax filing platform for American expats.
Join the over

10,000 users on MyExpatTaxes
Be notified about the latest US expat tax changes and announcements.
Why Thousands of US Expats Think We Are The Best
We maximize
your return for

a low price.
More US Expat Tax deductions than any other tax softwares guaranteed.
Technology
that's fast and accurate.
We do all the calculations for you plus three-factor accuracy checks. File in as fast as 15 minutes.
You choose one price and support you need.
Whether you're looking for DIY or a Certified U.S. Expat Professional, we have options for you.
Rigorous
European security standards.
The only Expat Tax software compliant with European Union General Data Protection Regulation.
How does MyExpatTaxes work?
Here are the 3 main steps.
Start for free, pay only when your satisfied and ready to file.
Fill out your

information.
Save your progress and come back anytime. Oh, and no boring tax forms here.
Confirm the results and calculations. We e-file your tax returns with the IRS. You will be notified along the way.
The only Expat Tax software
you need for your 2021 tax return.
We know, taxes for Americans Abroad are different this year. Our tax experts have you covered for new changes no matter your income or tax situation.
Don't miss out on any tax benefits!
Human experts are
there for you, every step.
Ask us anything! We are here for you and committed to saving you time and money. If you need more than basic tax and technical support offered in the DIY software, we have options for you too.
All-in-one
expat tax filing.
Our web-app guides you through the US expat filing process. US Tax Forms, Foreign Income from Salary to Social Security Benefits, FBAR and e-filing all in one place.