MyExpatTaxes at MoneyConf 2018
We at MyExpatTaxes are happy to announce we'll be attending the world's fastest-growing Fintech event – MoneyConf – this week in Dublin, Ireland. Over one thousand companies from the world's leading bitcoin, cryptocurrency and Fintech experts will be involved in this compelling event.
Our company Software Spinner (that created MyExpatTaxes) was chosen to be one of the top 100 Fintech startups to be featured at MoneyConf. As a newly founded startup in Vienna currently in beta release phase, being selected for the event validated many things for us. One of them being a solution towards international taxation…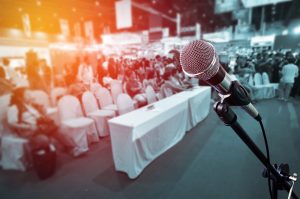 We believe attending MoneyConf is a perfect fit for us. Top innovators in Europe gathering together to solve the world's biggest money problems (from financial inclusion to regulation and compliance) is powerful. Co-Founder Nathalie is especially excited to pitch during the annual competition and network with major players in the expatriate taxation space.
Our MyExpatTaxes booth will be open on Tuesday, June 12 (number A-147) at MoneyConf. Rumor has it we may be giving away money clips with branded Euros!
Most importantly, we're enthusiastic about making it clear with investors and attendees how our company's product will help American (U.S.) expats stop seeing taxes as something boring or stressful, but manageable and fun. We're planning to share our vision on how to expand not just U.S. taxes, but also taxes between countries.
Financial clarity and empowerment for expats are what we're striving for, and we're looking forward to the opportunities that will come with attending a major event such as MoneyConf!
For press and media inquires, fill out the contact form below.