Forbes | How Americans Abroad Can Receive All Three Stimulus Checks
Media & Press | MyExpatTaxes in the media
Nathalie Goldstein, Forbes Councils Member
CEO of MyExpatTaxes, the leading US Expat Tax Software trusted by thousands of Americans living abroad.
Nobody wants to live through a pandemic, especially when it involves such a hit to the nation's economy. However, what came out of it were the Economic Impact Payments — or stimulus checks — the first monetary relief packages for eligible citizens. These checks were meant to lessen the burden of unemployment and financial strain.
In spring 2020 when the first payments were released, Americans who lived abroad questioned whether they would receive these, too. It turns out they could, as long as they met the requirements.
Fast forward to now, and three Economic Impact Payments have been released by the U.S. government. Yet, it's possible that Americans who live abroad have not received all of them yet and want to know why. In this article, I'm going to walk through what is required for Americans abroad to receive all three stimulus checks.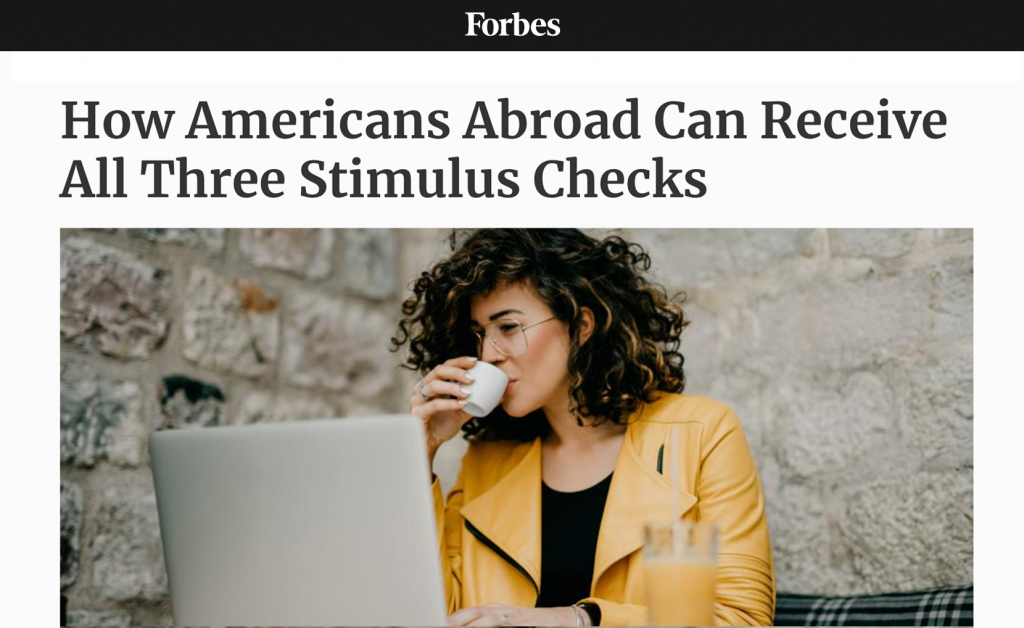 For press and media inquires, fill out the contact form below.