Why So Hard Opening a Foreign Bank Account as a US Expat?
October 19, 2018 | Foreign Bank Account | 4 minute read
Expat Tax Blog. Tax Tips for US Americans abroad.
All blogs are verified by IRS Enrolled Agents and CPAs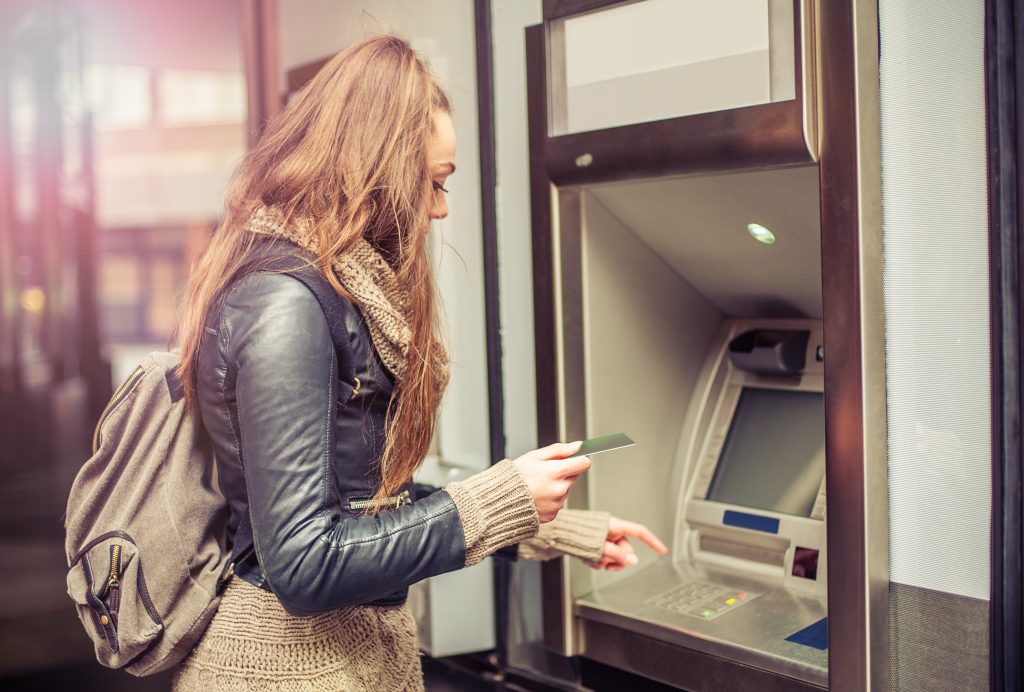 One of the tasks a US American expat needs to do when living abroad is setting up a bank account. Whether it's for your work, or in need of storing your personal expenses, almost everyone will need to go through the setting up process. Realistically, it's really not that hard opening a foreign bank account as a US expat. It's more than expats need to be aware of the additional reporting requirements to ensure setting up an account goes smoothly.
In this post, we'll walk you through everything you need to know about opening an account as an American abroad.
Why Open a Foreign Bank Account?
Generally speaking, opening a bank account is a great choice to help you manage finances. As an expat, opening an account abroad will allow you to store your money in a safe, secure way.
Most banks also offer free or low-fee personal accounts and can provide packages according to your budgetary needs. Once you get an account, you can distribute money to savings accounts, or pay off credit card bills. Plus, depending on which bank you use, you'll be able to access your expenses online through online reports and statistics.
You'll, for example, get to see if you're close to being able to afford a car or the holiday trip of your dreams. Having a bank account can provide American citizens abroad an annual report of where all the money has been saved and dispersed.
Understanding FATCA
Before you settle on a foreign bank to secure your money, you'll need to check in with a staff member to see if they allow US Americans to open an account with them. This is because every bank that allows a US American to open an account must be able to comply with the FATCA laws.
The FATCA (Foreign Account Tax Compliance Act) is a US federal law that requires all non-US financial institutions to report any financial records of US Citizen customers to the US Department of Treasury. If they don't comply, doing business or having a partnership with the US will fall through.
You may ask why does the US Department of the Treasury needs a US expat's overseas financial records? Long story short: To prevent money laundering in "offshore" bank accounts. So that's why if you are opening a foreign bank account as a US citizen abroad and show your US passport, the teller may let out a groan knowing the paperwork involved in the process!
Even if you only show your second non US passport, your place of birth is also a tell-tale sign of your US citizenship.
Bank tellers could even deny you the right to open an account with them, which is why it's important to check in with the bank to see if they allow US Americans as clients in the first place.
If the bank allows you as an expat the access to an account, prepare to fill out and sign lots of paperwork. Some of the papers give the US Department of Treasury access to peek into your bank account. It is a standard procedure we US expats must get used to.
Overall – unless you're doing some illegal money laundering abroad, you don't have much to worry about.
Forms to Fill Out for Your Account
Americans living overseas will need to fill out the following forms and information with their bank:
Tax Compliance Statement (provide written confirmation that you are tax compliant with the IRS)
W-9 (inform the bank of your social security number)
Other Authorization Forms (allow the bank to provide your account information to the IRS if requested)
Your bank and financial accounts will be extremely important to you as an American abroad. It will be a key to whether or not you need to file an additional form called the FBAR.
Remember the FBAR for Tax Season
Once your bank account has been approved and is functioning normally overseas, you will need to become aware of the FBAR (Report of Foreign Bank and Financial Accounts). This is Form 114 foreign bank account report for Americans abroad who have over $10,000 at any one time of the year in all of their financial accounts. This form will specifically go to the Financial Crimes Enforcement Network.
So whether you opened one, or several foreign bank accounts overseas as a US citizen, you'll need to be vigilant about it during the year. You'll have to make sure that if you exceed the 10k mark in all or any of your accounts, to report them on the FBAR while filing your US taxes abroad.
To learn more about the foreign bank and financial FBAR filing, please read our blog post here.
Need Help Opening A Foreign Bank Account?
Let us know at MyExpatTaxes – the company with the only expat tax software designed for Americans abroad that have your back. Not only can we help you file your fbars and taxes, but our team can assist you in guiding you in the right direction when it comes to setting up an account overseas. That's a fact we can stand by.
If you are interested in opening up a US bank account from overseas, you can sign up for one through our partnership with TransferWise.
We're also available to support you with your US taxes. File your taxes with us, because every year, every American abroad that makes it past the income threshold will need to do so. Our one-a-kind software can guide you through an easy process where your tax return is submitted to the IRS online.
If you are wary of the IRS catching you on suspicious activities, especially if you missed out on some years of filing back taxes, you can take advantage of our Streamlined Procedure that has been helping hundreds of Americans every year.
This post was updated on December 30, 2019