Tax Tips for U.S. Americans Abroad
Actually it's not! We're serious – it's really not that hard opening a foreign bank account as a US expat. It's more that expats need to be aware of the additional reporting requirements…
The Requirements
FATCA (Foreign Account Tax Compliance Act) is a US federal law that requires all non-US financial institutions to report any financial records of U.S. Citizen customers to the U.S. Department of Treasury. If they don't comply, doing business or having a partnership with the US will fall through.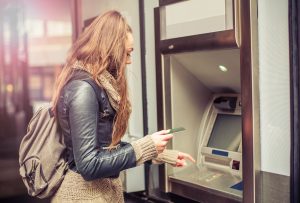 You may ask: Why does the U.S. Department of the Treasury need a US expat's overseas financial records? Long story short: To prevent money laundering in "offshore" bank accounts. So that's why if you are opening a foreign bank account as a US expat and show your US passport, the teller may let out a groan knowing the paperwork involved in the process!
Yes, folks – you and your bank's teller will have to fill out and sign lots of paperwork. It gives the U.S. Department of Treasury access to peek into your bank account. It is a standard procedure we U.S. expats must get used to. However, unless you're doing some illegal money laundering abroad, you don't have much to worry about.
---
What forms need to be filled out and signed?
Tax Compliance Statement (provide written confirmation that you are tax compliant with the IRS)
W-9 (inform the bank of your social security number)
Other Authorization Forms (allow the bank to provide your account information to the IRS if requested)
As more Americans work and live abroad every year, opening a foreign bank account as a US expat is becoming more tolerated abroad.
What you might need to do annually though is file the FBAR (Foreign Bank Account Report), otherwise known as Form 114. If you have more than $10,000 in all your foreign financial accounts combined during the year, you'll need to file this form to the Financial Crimes Enforcement Network.
How do you calculate the values for Form 114? Check out our easy guide here!
Need help opening a foreign bank account as a US expat and doing all of this? Let us know at MyExpatTaxes – the company with the only tax software designed for US Expats that has your back!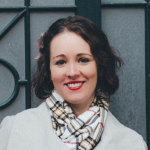 Just because we are heading into 2020 doesn't mean we file the 2020 US tax forms just yet! In fact, we always need to file…
Expat taxes can be a lot to handle. It is a tax obligation for US citizens abroad to file (and if necessary) pay US taxes…
Perhaps you've realized the fact that you need to file your worldwide income as an American expat abroad. Or you're in the midst of completing…
Expat Tax Tips
|
Categories