Child Tax Credit for American Families Abroad
September 6, 2021 | Family Tax Support | 5 minute read
Expat Tax Blog. Tax Tips for US Americans abroad.
All blogs are verified by IRS Enrolled Agents and CPAs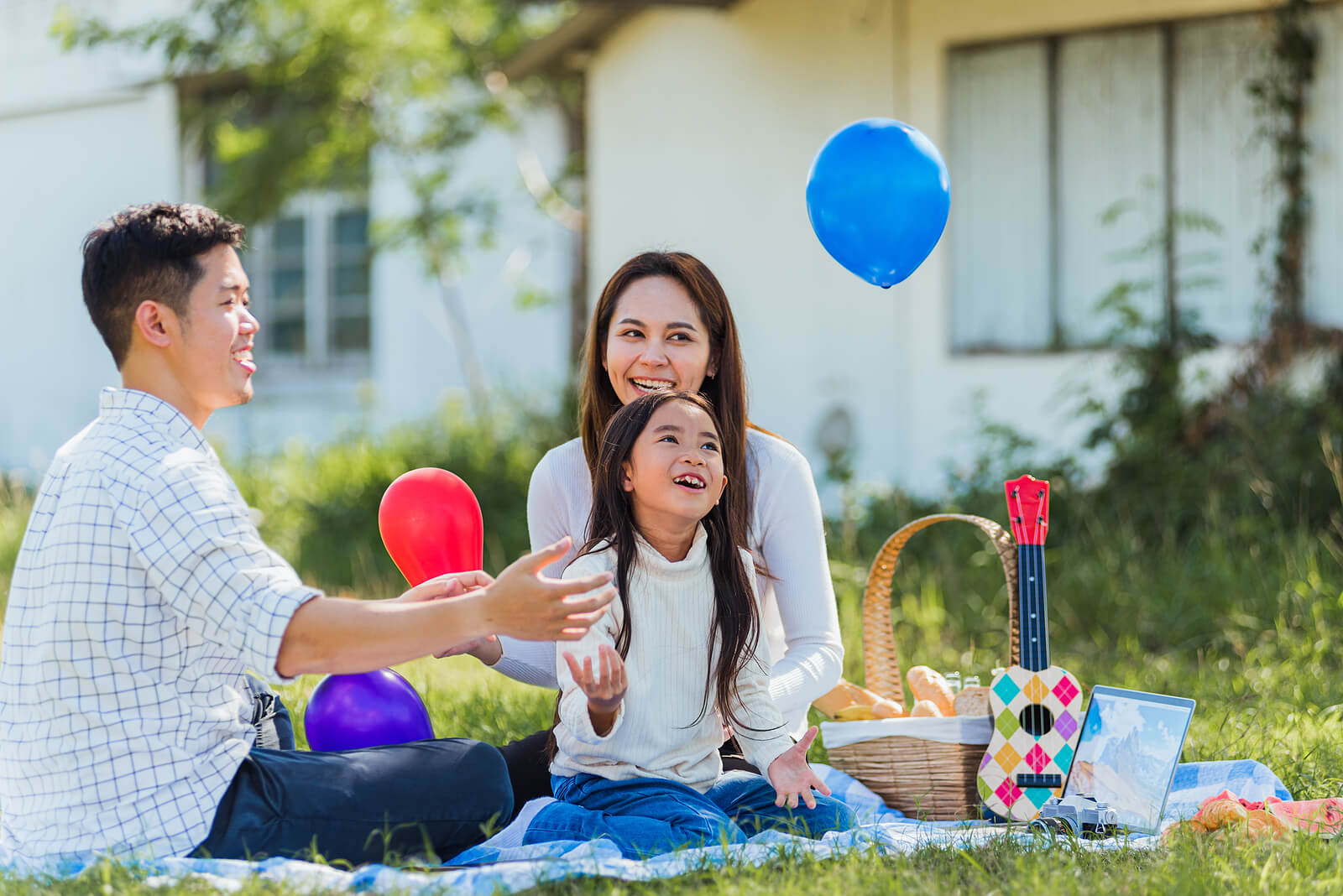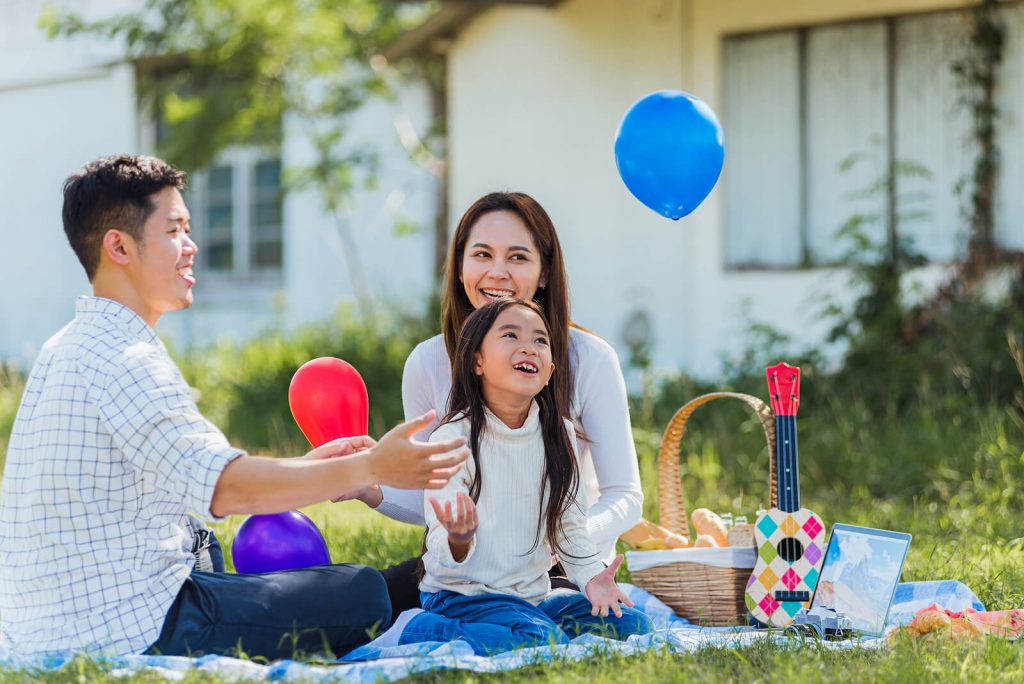 The Child Tax Credit for American families abroad is a unique tax benefit to claim. Plus, this benefit even goes for parents who don't work or pay taxes in the United States anymore. You may even ask, how is that possible to receive a US tax refund through the Child Tax Credit overseas? In this post, we're going to explain. The first thing to know is, your children born abroad are automatically US citizens.
2022: Tax Season 2021 Child Tax Credit Updates
The Advanced Child Tax Credit
The Advanced Child Tax Credit are payments that US taxpayers can start receiving on a monthly basis. It does, however, require expats to have "a main home in the United States for more than half the year" or file a joint return with a spouse who has a main home in the US for more than half the year.
The Child Tax Credit will help many families get advance payments of the credit starting this summer:

– Half the total credit amount is being paid in advance monthly payments.

– You claim the other half when you file your 2021 income tax return.

Advance payments are sent automatically to eligible people. You do not need to take any action if we have your tax information.

IRS – Advanced Child Tax Credit
The IRS addressed in the Be Tax Ready – Understanding Rules for Due Diligence and the Child Tax Credit and Earned Income Tax Credit Under the American Rescue Plan Act of 2021 webinar that anyone who cannot get the Advanced Child Tax Credit will be eligible for the $1,400 refundable credit when they file tax season 2021 tax returns.
This means expats are not eligible for the $3,000/$3,600 refundable credit, if they lived more than 6 months outside the US. Instead, they can get (up to) the $1,400 refundable credit when they file their tax returns in 2022.
2021 Tax Season Child Tax Credit Draft
Within the 2021 IRS Additional Child Tax Credit Draft, there is a question that requests you to check off if you've been living in the US in 2021.


If you did not live in the US for 6 months in 2021, you will need to use a Credit Limit Worksheet (soon to be released), in which we assume it will cap to the maximum refundable amount to $1,400 as it is normally based on the Tax Forum 2021.
The New Child Tax Credit under the American Rescue Plan
The American Rescue Plan signed by President Biden includes stimulus checks and tax benefits for American families in the US and abroad. Specifically, the President made the Child Tax Credit amount increase and make it fully refundable.
As of 2021, the Child Tax Credit has been changed to:
Removing the Child Tax Credit requirement of a $2,500 minimum income and instead making it fully refundable for expats that have lived at least 6 months in the US in 2021
Increasing the tax credit amount to $3,600 for children 6 and under, and $3,000 for children over 7 for all expats
Expanding the tax credit to children who are 17 with a US Social Security Number
Phasing out the tax credit for married couples earning over $150,000 ($75,000 as single filers). Individuals who make more than the thresholds can still be eligible for the original Child Tax Credit amount. This is $2,000 per child, and the married couple's income needs to be below $400,000 with single filers having $200,000
Starting July 2021 to December 2021, periodic advanced payments can be delivered by check from the IRS. They can be up to half of the tax credit amount for qualified American families.
Additionally, the Child Care Leave Tax Credit from the American Rescue Plan allows US employees a right to receive credit – capped to $10,000 for up to 10 weeks (or $200 per day). This is equal to two-thirds of their regular pay. Americans can only receive this credit if they need to leave work and take care of their child due to the pandemic.
The Original Child Tax Credit
Before the American Rescue Plan was signed, the original Child Tax Credit allowed US parents to receive up to $2,000 tax credit to claim for each dependent. A dependent is a child with a valid Social Security Number who are under 17. Thus, for every child you as an American abroad parent had, 2K could be taken off your tax bill if you owed taxes.
Since many American families abroad don't owe US taxes, most who file their tax returns could receive a $1,400 refundable credit from the $2,000. This is because the US wanted to provide financial assistance to parents in the form of refunds and tax credits – no matter where they lived.
So before the American Rescue Plan was enacted this year, families could get money back from each qualifying child if they didn't have to pay income taxes in the US.
Here at MyExpatTaxes, our expat tax software allows you claim the 2020 tax credit and will help you determine whether you can receive the fully refundable credit of $3,000-$3,600 on your 2021 taxes. We can also help you start using the Foreign Tax Credit to receive the Child Tax Credit, instead of the Foreign Earned Income Exclusion.
The FEIE and FTC for American Families Abroad
Most American expats use something called the Foreign Earned Income Exclusion while filing US taxes. Known as the FEIE, this tax benefit allows Americans abroad to exclude up to $107,600 of foreign earned income from US taxes for the 2020 tax season.
However, American families abroad should not be using the FEIE if they are due for a Child Tax refund! According to the IRS law, families using the FEIE cannot claim the refundable Child Tax Credit. There is a better, more different method to reduce US tax liability to $0.
The Foreign Tax Credit is a straightforward approach. It gives US expats a $ for $ (or pound, euro, yen, etc.) credit from income taxes paid to your foreign host country against any US taxes owed. Generally, the FTC works best if you live in higher-taxed countries like the European Union.
Third Stimulus Check for Expats
Part of the American Rescue Plan includes another wave of stimulus checks. They come as $1,400 for US citizen individuals and $2,800 for US couples filing jointly. Keep in mind that in order to receive the full amount of stimulus checks, individuals need to have up to $75,000 of adjusted gross income (AGI) and married couples filing jointly need to have up to $150,000 AGI.
Citizens who have AGI over the above thresholds will have a reduced stimulus check until the cut-off line. The cut-off line is going over $80,000 for individuals and $160,000 for married couples filing jointly.
More so, each dependent – including Social Security holders over 17 years old, the elderly, and disabled adult dependents can receive a stimulus check. For this year, dependents can also receive $1,400 similar to US individuals.
Then, if you're a US citizen abroad married to a non-US person, you can also receive the third stimulus check.
Child Tax Credit Support is Available
The new Child Tax Credit for American families abroad is undoubtedly a supportive tax benefit from the American Rescue Plan. However, the process to claim the credits can seem daunting and complicated. The MyExpatTaxes tax software is available in offering professional expert human support for any questions you have about the Child Tax Credit. Plus, we provide simple DIY software to file US taxes. And, a new loyalty program that saves you money every year.
Overall, our helpful customer support team and award-winning software can help you determine the kind of tax credit you can receive as a US family overseas! File expat taxes today!