Tax Tips for U.S. Americans Abroad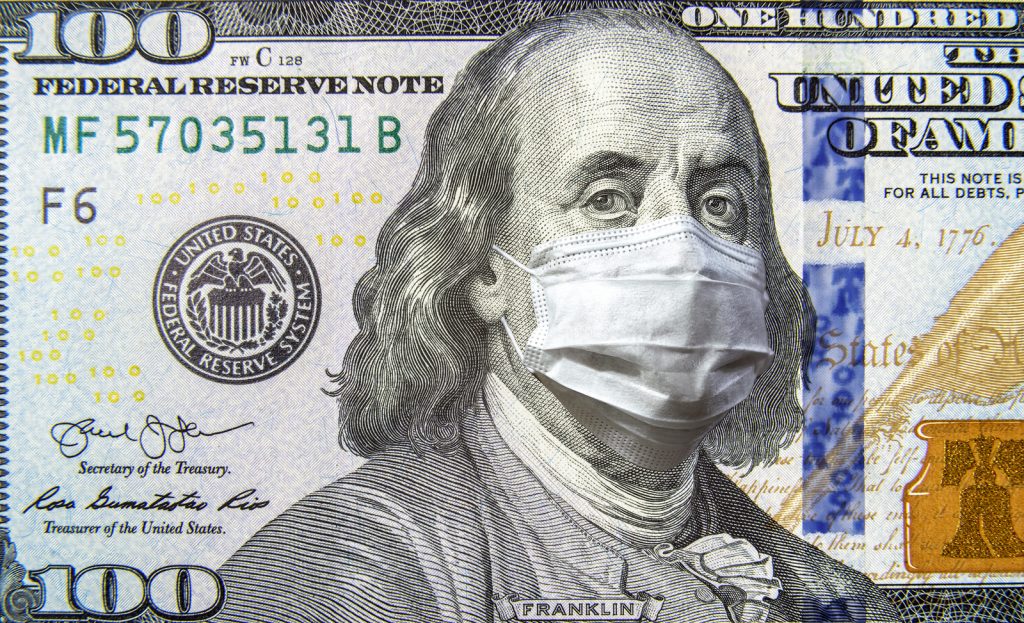 This article has been updated:
03/23/2020: The latest IRS announcements here.
03/25/2020: The original proposed senate bill here, with the amendments reflected here (official text has not yet been released)
03/27/2020: The bill has now been passed by the Senate and is on its way into law! It seems there are no more minimum income or tax requirements so all expats should be eligible if filing taxes!
03/28/2020: The bill is now enacted into law! The most recent tax return will be used to send out the Stimulus Checks (2019 or 2018), so make sure your address and US bank account details are updated.
04/01/2020: The IRS has published first guidelines and announced a way to file a simple tax return to get the most important information on file. A website to submit bank details on tax returns that are already filed will be launched in a few weeks.
$1200 Checks (Stimulus Checks) for US Expats
The Coronavirus, or COVID-19, is currently affecting each and every person's life. It is even affecting social institutions and systems like schools, banks, and company businesses.
Due to the virus having such a deep influence on everyone, the IRS and United States government are taking measures to make sure the health and financial security of Americans, both at home and abroad, will be stable.
Here is what we know so far:
It is becoming more likely by the day that US Americans will receive a government check of $1,200 in the coming weeks. This initiative comes from a $2 trillion stimulus bill from the Trump administration to halt economic damage from the coronavirus, and inject cash into the economy, thus saving businesses from collapsing.
Whether Americans abroad will be able to receive this check is not 100% certain right now. What we do know is the checks only benefit people within a certain threshold.
The US Federal Government has sent money to American citizens in times of crisis before. The most recent was in 2008 when President Bush enacted a stimulus bill and gave between $300-600 to US citizens.
Here is what happened with 2008 Economic Stimulus Payments administered from the IRS:
In 2008, qualifying income was counted as: "wages, net self-employment income, nontaxable combat pay, Social Security benefits, certain Railroad Retirement benefits and certain veterans' payments." However, it is not clear if US expats will be disqualified if they have excluded all their qualifying income via Form 2555 (Foreign Earned Income Excluded) or via Form 8833 (Tax Treaty Disclosure).
Many Americans abroad are staying home to flatten the curve of this virus, and are taking advantage of the time given to do their tax return. Here at MyExpatTaxes we still have our "online" door open for you and are available to answer your tax questions and assist you in the tax filing process.
You need a tax return on file for the IRS to know your eligibility and where to deliver the funds (US bank or mailing address for paper checks).

Even if you as a US expat don't need to file a tax return because your income was under the filing threshold, you will still need to file a tax return so the IRS has your information for the payments.

Eligibility to receive the $1,200+ payments will most likely depend on your income and tax reported and if you had a valid US social security number in time.
What We Still Need Clarity On
Will the IRS use already filed 2018 tax returns to determine eligibility or require that you submit a new 2019 tax return to claim the funds?
Update (03/28/2020): It seems 2019 tax returns will be used to determine eligibility, if a 2019 tax return is not available, a 2018 tax return can be used instead.
Who is eligible?
Update (03/25/2020): Taxpayers who have a valid SSN (some exceptions apply for adopted children, armed forces, etc.) The max amounts of the stimulus checks are $1,200 ($2,400 for joint returns) + $500 additional for each qualifying child included on the return.
Will foreign income be counted as qualifying income?
Update (03/23/2020): In the original bill, there was a qualifying income requirement of $2,500. Qualifying Income includes: Earned Income, Social Security Benefits, Certain Pension and Compensation Payments Earned Income = wages, salaries, tips, and other employee compensation, but only if such amounts are includible in gross income for the taxable year. This could mean that income excluded via the Foreign Earned Income Exclusion is not counted as qualifying income. Details to be confirmed.
Update (03/25/2020): In the amended version passed, there seems to be NO income threshold requirement to receive the full check. So therefore, expat taxpayers who filed a 2018/2019 tax return (even if no income was reported) and are on record with the IRS SHOULD receive the full refund, unless their Adjusted Gross Income is over the phase-out limits. There is also a phase-out if your total adjusted gross income is $75,000 ($150,000 for joint returns, $112,500 for head of household filers).
Most expats don't have a US tax liability, does this make us ineligible?
Update (03/23/2020): In the original bill, there was a requirement to have a net income tax liability. Net income tax liability will be your leftover tax due AFTER foreign tax credits are applied. However, even if you have $0 net income tax liability, you can still be eligible if you have $2,500 of qualifying income. If you don't have $2,500 of qualifying income AND $0 net tax income liability, you may still be eligible for reduced stimulus checks of $600 ($1,200 for joint returns).
Update (03/25/2020): There seems to be no income or US tax liability requirement anymore. So all expat taxpayers who file their taxes SHOULD be eligible for the stimulus checks.
When will the $1,200+ checks come out and how do you know if you will get one?
Update (03/25/2020): Checks would be paid out "as rapidly as possible."
Update (04/01/2020): When you file a tax return, you should include your US bank details. If you don't have a US bank account, Transferwise is a good option to get one.
If you have already filed a tax return for 2019 without bank details, the IRS announced the launch of a website "within weeks" to submit your information for previously filed returns.
Taxpayers should receive a notice up to 15 days after payment was made to their last known address stating:
method by which such payment was made
amount of the payment
a phone number for the appropriate point of contact at the IRS to report any failure to receive the payment
Extended Tax Payment Deadline
There is now automatic payment relief for Americans abroad who owe taxes. Usually, you need to pay taxes by the April 15th deadline to avoid interest. Yet in these times, the IRS extended the tax payment deadline to July 15, 2020.
This particular payment relief includes all individual tax returns, plus self-employed individuals and all other entities (except trusts, estates or C-Corporations).
This is important to know because for expats, it means penalties and interest will begin to accrue on any remaining unpaid balances as of July 16, 2020. Before, these fees would start to accrue from April 15th.
When it comes to filing a tax return as an American abroad, now you can receive an additional one-month extension on top of your two-month automatic extension, from June 15th to now July 15th.
This new payment relief though does not include state tax payments, payments or deposits of any other type of federal tax. Additionally, you do not need to call or contact the IRS for any additions or to ask if you qualify for this relief. All US citizens are included in this new law.
All taxpayers are entitled to this payment relief:
Taxpayers do not need to file any additional forms or call the IRS to qualify for this automatic federal tax filing and payment relief.
Update (04/01/2020): The IRS announced that were would soon be a way to file simple tax returns to get the most important information o the record. Details pending.
Due to the stimulus checks, it may be wise to file earlier if possible. You can still take advantage of our expat tax software service and electronically pay your taxes smoothly and within 30 minutes, even before the new deadline comes in.
Update (04/01/2020): According to the IRS, these economic impact payments will be available throughout the year, if you need more time to file a return.
File your taxes with MyExpatTaxes
We'll make this easy for you to make sure you update the IRS with your current mailing address and income eligibility details!
You can file both 2019 and back taxes through our app at the same 149 euro ($150) fixed price per year of filing. You'll receive helpful customer service from our team and can file in less than 30 minutes!
Electronically file your taxes here!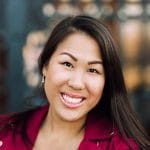 Are you an American abroad, planning to start a business, or already in one? It's important to know the foundation for dealing with US expat…
It's true that every American abroad, regardless of where they live in the world, has the obligation to pay and file worldwide income to the…
''Gig'' in the dictionary can be described as a single professional engagement - a job of short or uncertain duration. For American gig workers abroad,…
Expat Tax Tips | Categories