US Expat Tax Amnesty using the Streamlined Procedure
What is the Streamlined Procedure for US Expats
In layman's terms, if you are a U.S. expat and meet the requirements of filing/paying U.S. taxes, BUT forgot or didn't know you have to file your U.S. tax returns and FBAR annually, you can use the Streamlined Procedure.
Keep in mind though, your actions must be innocent. The IRS emphasizes that neglect and inadvertence for U.S. taxes must be the result of a "good faith misunderstanding of the requirements of the law." So unless you got sweat dripping down your forehead because you know you've been avoiding US taxes for some years now, you're going to be okay.

Streamlined Procedure Requirements for U.S. Expats
You as a U.S. expat are

 eligible

to use the Streamlined Procedure if:
You did not live in a home (have an abode) in the US for the last 3 years.
Were physically living outside of the US for at least 330 days. (So visiting your family for a month once a year is acceptable – and hopefully enjoyable!).
Haven't filed tax returns (and didn't apply for extended due date) in the last 3 years.
Haven't filed delinquent or amended tax returns (this means you filed carelessly, irresponsibly and/or falsely).
Haven't filed the FBAR within the last 6 years.
If you meet all these requirements, you will NOT be subject to failure-to-file and failure-to-pay penalties! This means you can take a deep breath and not worry about paying gut-wrenching fines as high as $10k.
---
MyExpatTaxes and The Streamlined Procedure
So how can we at
MyExpatTaxes

help you personally with the Streamlined Procedure?

In early 2019, we will officially be supporting clients specifically with it. However, you can still apply on the waitlist to get started today!

And folks – even if it's been 10+ years since you've done taxes as an expat, the Streamlined Procedure allows you to catch up!
The Streamlined Procedure only requires:
3 years of back tax returns (not including the current year's return)
6 years of FBAR reports (not including the current year's report)
FBARs are only required if you had more than $10,000 in ALL of your foreign financial accounts at any time during the year (i.e. bank accounts, pension accounts, life insurance policies, etc).
Signed Statement: "Certification by U.S. Person Residing Outside of the U.S."
How much will it all cost?! 
Even if you're doing the more complex process of the Streamlined Procedure,

we don't increase

our fees! It's still 149 Euro/return through the MyExpatTaxes software.
Current year's return + 3 years of back tax returns = 4 returns * 149 Euro/return. If you require all 6 years of back FBAR reports, we'll just charge 100 Euros for the three extra years.
696 Euros incl. VAT for 4 years of returns + 6 years of FBAR reports to catch up on your tax obligations and ensure peace of mind … we say that's reasonable!
---
Sign up now at MyExpatTaxes to check the Streamlined Procedure off your to-do list!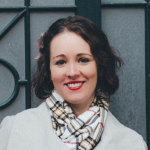 Warning
: Invalid argument supplied for foreach() in
/homepages/35/d709502024/htdocs/clickandbuilds/MyExpatTaxes/wp-content/plugins/feed-them-social/feeds/twitter/class-fts-twitter-feed.php
on line
568

Warning: Invalid argument supplied for foreach() in /homepages/35/d709502024/htdocs/clickandbuilds/MyExpatTaxes/wp-content/plugins/feed-them-social/feeds/twitter/class-fts-twitter-feed.php on line 689