Tax Tips for U.S. Americans Abroad
"Do I need to file an FBAR?" you Googled. We say – well, let's see what the IRS says!
Who Must File an FBAR

United States persons are required to file an FBAR if:
1. the United States person had a financial interest in or signature authority over at least one financial account located outside of the United States; and

2. the aggregate (total) value of all foreign financial accounts exceeded $10,000 at any time during the calendar year reported.

"United States person" includes U.S. citizens; U.S. residents; entities, including but not limited to, corporations, partnerships, or limited liability companies, created or organized in the United States or under the laws of the United States; and trusts or estates formed under the laws of the United States.
Okay, so what does that really mean to you, as a U.S. Expat?
Breaking Down the FBAR
It's so vaguely worded, we know! So – let's break it down: The IRS states that the filing threshold for reporting on the FBAR is when the total value of all foreign financial accounts exceeds $10,000 at any time during the year.
Common foreign financial accounts include:
Any bank account located outside of the US. Even American banks using a foreign branch (i.e. HSBC UK) is still a foreign bank account.
Pension funds from working abroad: Most companies will set up a pension for you while you're working for them. So if you're working abroad, you probably have a foreign pension with money that you can withdraw at some point. Check with your employer if you're unsure!
Foreign life insurance policies with a cash value: Most US expats don't realize this… but remember that foreign life insurance policy you pay premiums on in hopes of getting a nice annuity later during retirement? Yeah, that's a foreign financial account too! (Term life insurance policies with no expected cash flow (investment) don't count)
Foreign mutual funds: Decided to use an EU broker instead of a US one? Foreign financial account alert!
Aggregate/total value … exceeds $10,000 at any time
This is the total (over $10,000) from ALL your foreign financial accounts at any time in the year. It DOES NOT mean if any ONE of the above foreign financial accounts has over $10,000.
Calculating the Total for the Reporting Threshold
You have 3 bank accounts: 1 in the US, 2 in Germany
You work in Germany, therefore have a pension set up there by your employer
You also bought a life insurance policy from a German company and have been funding it for the last 10 years
Calculate the maximum (not ending) balance in the year for ALL accounts.
Ignore any US accounts and total the foreign financial accounts:
Maximum amounts in 2017
German Bank Account 1: 500 euro
German Bank Account 2: 1,000 euro
German Pension Fund: 2,500 euro
German Life Insurance Current Cash (Surrender) Value: 5,000 euro
Total: 9,000 euro
3) Convert to USD! Say using USD to EUR: 0.833 10,804 USD
If that's over $10,000 – you have to file an FBAR.
---
Penalties for not filing?
Read about the $10,000 fine for FBARs here.
Realized you should have been filing?
There's an amnesty program made for you. Read about it here.
Taxes can get complicated, so just come to us at MyExpatTaxes.
We have a quick software solution to prepare your US tax forms from abroad in 30 minutes or less… guaranteed!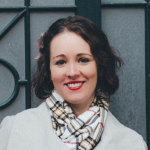 If you are living or working abroad as a US expat, you may have heard of the Foreign Earned Income Exclusion (Form 2555 or FEIE).…
Tax season for US expats happens all year round. From the April 15th deadline to automatic extensions into June, and filing deadlines into October, US…
So why is the IRS so concerned with US Expats? Well the US has the highest tax avoidance cost (circa $200 billion) in the world.…
Expat Tax Tips
|
Categories